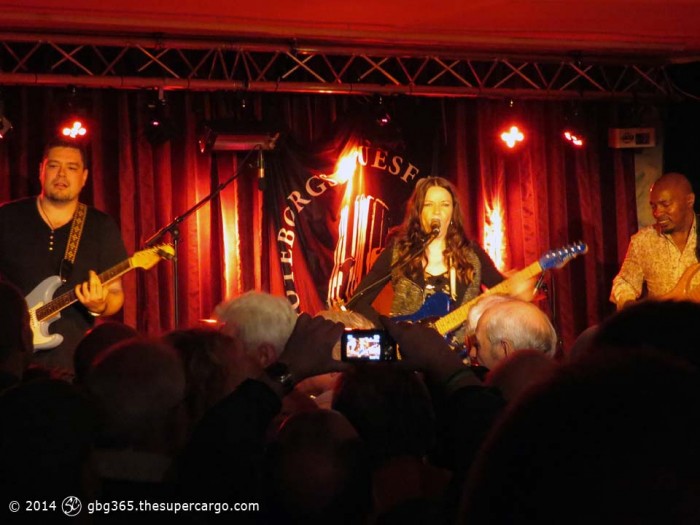 [dot_recommends]
Brilliant Finnish jazz-blues star Erja Lyytinen performed at the climax of the second day of this year's Gothenburg Blues Festival "Blues i Slottsskogen" at Villa Belparc.
Above: Erja Lyytinen between guitarist Davide Floreno and bassist Roger Innis.
Below: Enjoying her audience.
Bottom: In a still moment, setting up on stage.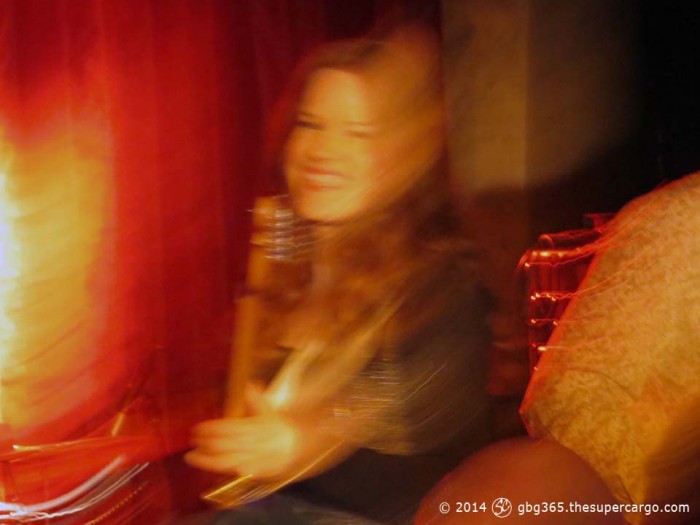 [dot_recommends]
[dot_recommends]
gbg365