On Sunday I took part in a Geek Walk along the long streets – Långgatorna. Several of us on the walk were photographers. Show a photographer a graffiti covered wall with peeling paint and paper see what happens…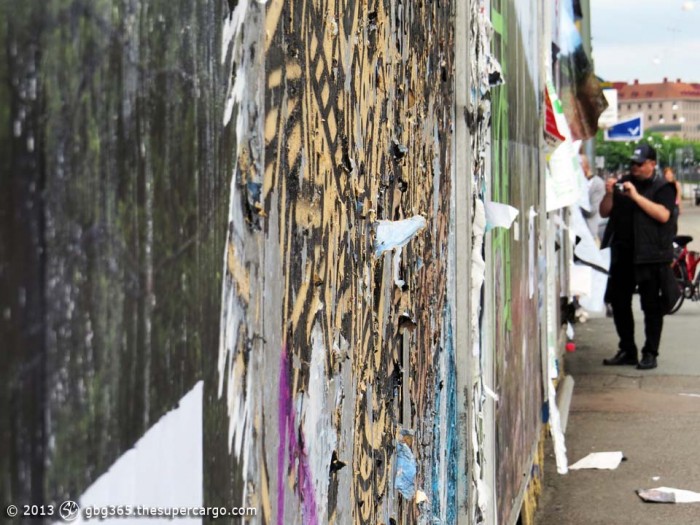 Or a curiously stacked bicycle.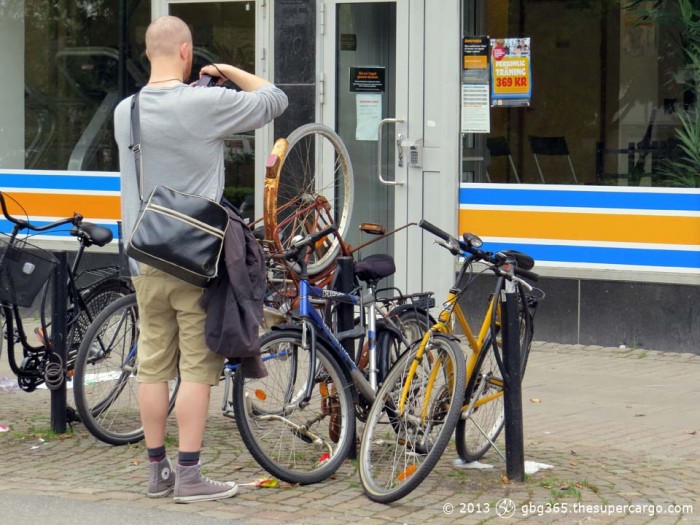 Or reflections of Madness in the window of a record shop.