[dot_recommends]
On Sunday, in a desperate attempt to breath air not thickened with birch pollen, I took myself off on a round trip by ferry in the southern archipelago. The ferry was Ylva, a double decked ferry with a cafeteria on the upper deck, and we cruised around to Asperö, Brännö, Köpstad, Källö, Vargö and Styrsö. All for the price of one local transport ticket. It's a good deal if you are in town. The trip to and from Saltholmen takes about 90 minutes. Follow this link for pdf brochures in Swedish, English and German. Breathing clear sea air was a blessed relief and the sun was warm, though the wind was a bit chilly.
Above: Passengers board the ferry at Brännö (I think).
Below: The interior of the ferry – the seats curve to follow the curve of the ship's side.
Bottom: A pilot boat cutting across our path, caught through one of the forward portholes.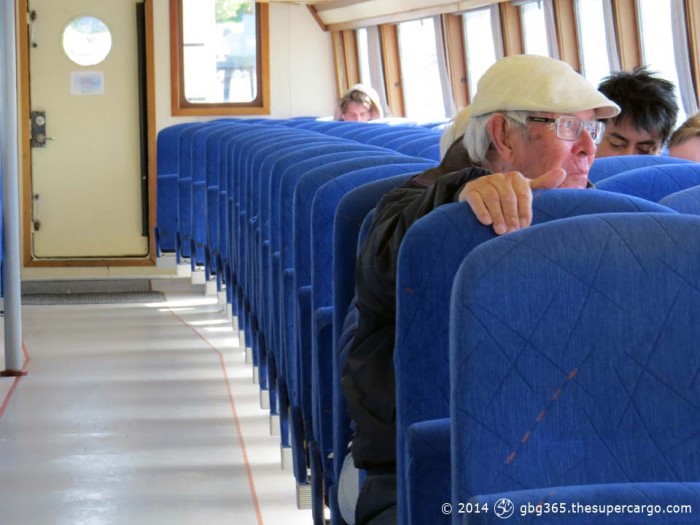 [dot_recommends]
[dot_recommends]
gbg365