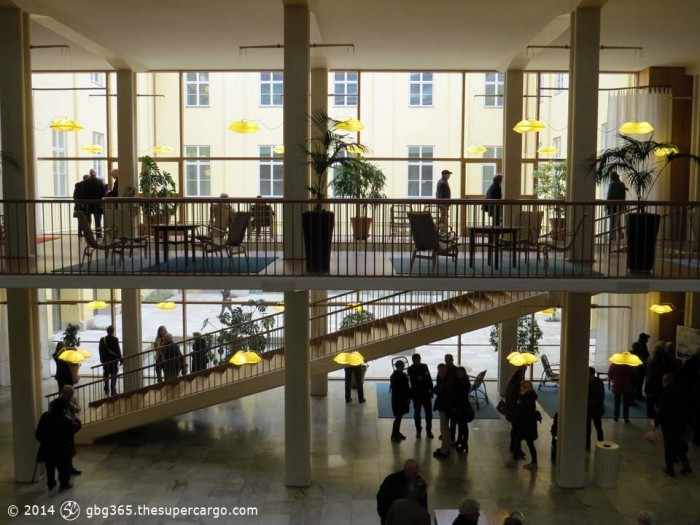 [dot_recommends]
The old district court on Gustaf Adolf's Square has been refurbished and will now accommodate the city council. The new city hall was opened to the general public on the weekend of 12-13 April when these photos were taken. The original building was opened in 1672. The extension (which is the part that had has been renovated and had the open day) was designed by Gunnar Asplund and opened in 1936.
Above: Interior of the newer building looking out onto the courtyard that separates it from the original building. The long staircase to the first floor. The rise from one step to the next it very low to give the people who use it – in the past, judges, lawyers, witnesses and defendants, in the present city councillors – time to think about the grave issues they are here to consider.
Below: The stairs again – from beneath.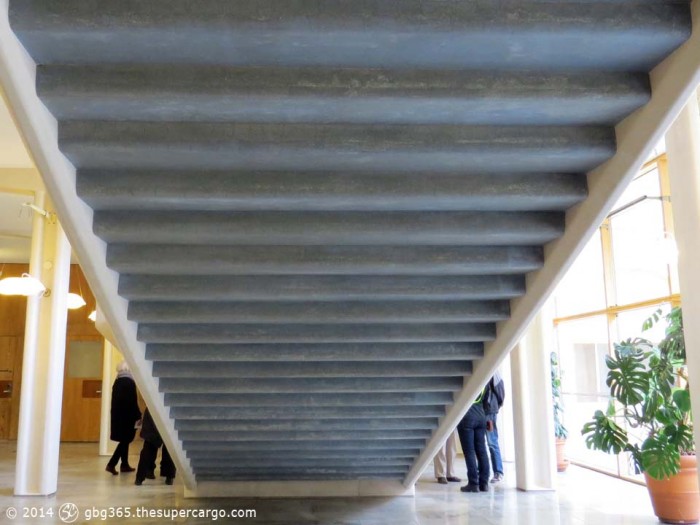 [dot_recommends]
gbg365