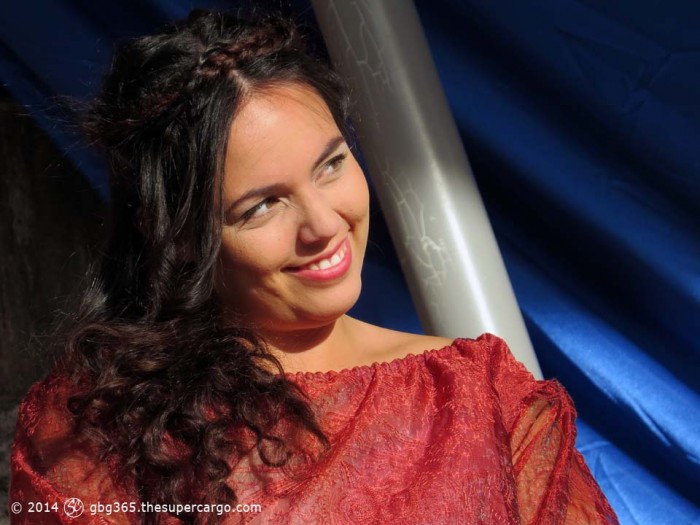 [dot_recommends]
Yesterday my wife and I saw Romeo and Juliet perfomed in the open air within Bohus Fästning (Bohus Castle). The slowly setting sun bathed the actors in a golden light.
Above: Juliet (played by Jennifer Peña) is flirtatious.
Below: a little gallery of other photos. Casting Mercutio as a woman (Malin Alfredsson) worked really well – she had a thing going with Benvolio (Jonathan Hellgren) and her death scene was one of the highlights of the performance. Special mention also to the nurse (one of the best comic roles in Shakespeare) which the actress Elisabeth Heilmann Blind was clearly enjoying – I wish I had better photos of her but as luck would have it there was almost always someone's head in the way.

gbg365