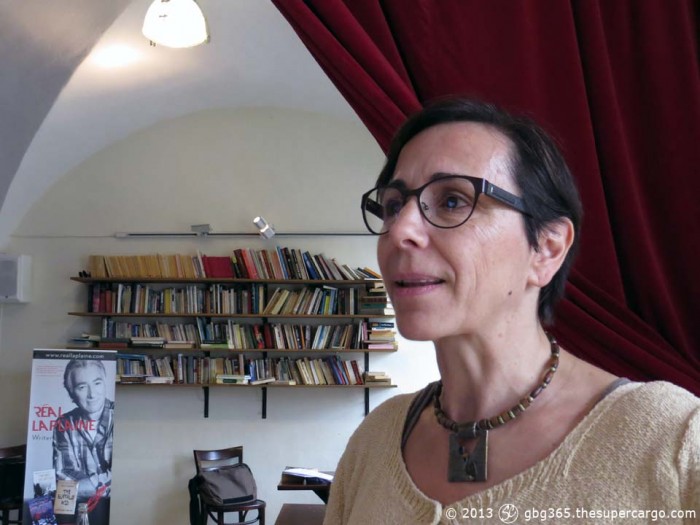 Click the heart to like this picture
Portrait of Tonia Tell-Cerexhe, proprietor of Gothenburg's Language Cafe (Språkcafeet). Actually she's soon to be the former proprietor as she has sold the café and is moving on to other things. I think she said today would be her last.
Photo taken on the occasion of author Réal LaPlaine's talk (see the previous post).